Inspiring destinations within your reach.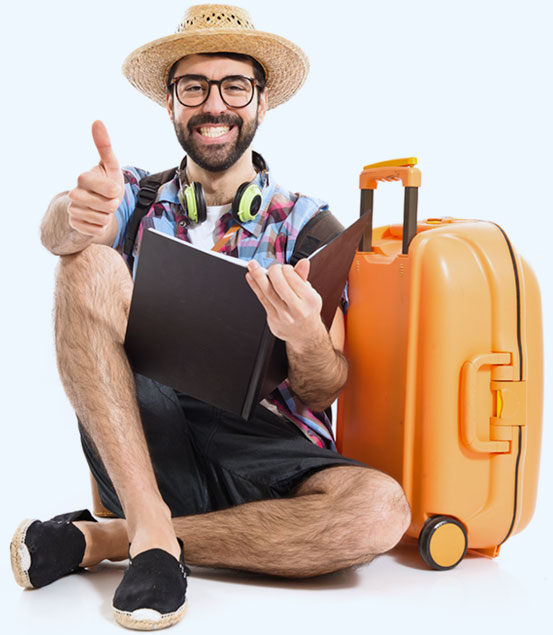 Exceptional Houses
 Our exceptional tour packages has some of the best houses for you and your family to stay during the tour. 

Advice and Support
We understand that each customer is different and we are keen in offering solutions to any questions our clients might have. Our travel experts will tell you the best places to visit within your budget. 

Orginal Experiences
Most of our travel agents have already gone to all the tours you will be going. Thus, we know the best places to stay and visit during your trip. 
Poular Destination In Brisbane
Traveler
Review
The travel agents at Tradeaust are the best, they guided us and never hesitated to help us out whenever we asked them. My family and I had a great time during the trip. Everything was planned and executed very nicely.
These days everything you hear is about "going green." I guess I never gave it a whole lot of thought until I read in the news that the North Pole was going to melt this summer. That really seemed to drive home the idea that something needs to change.
So with that in mind, I've compiled a list of 8 Green Travel Tips to help you "Go Green" on your next vacation or trip. Don't worry, with the exception of the luggage, nothing here is too drastic! 😉
Go before you go.
If you want to avoid making a little CO2, use the airport bathroom, not the one on the plane, since, believe it or not, the fuel used for every airplane flush could run a car for six miles. Plus, I don't know about you, but I still have an unrealisting phobia of getting "sucked in."
Save The Earth One 4 Star Hotel At A Time
Four-star green hotels show that eco-friendly doesn't mean cockroach-friendly. You'll get efficient lighting and water fixtures, alternative fuel vehicles, and recycling. If 10,000 people stay at hotels with efficient toilets, faucets and showerheads, each night we'll save enough water to fill 11,263 whirlpool bathtubs. And I know those whirlpool bathtubs look ever so wonderful, but think about it, do you REALLY want to put your butt in something where God knows who has been? Skip it and save the earth. 😉
Lighten your eco-baggage.
Most luggage contains eco-unfriendly materials (like the plastic PVC, which lets off cancer-causing chemicals during production) that make us want to avoid the baggage carousel at all costs. There are durable, just as attractive options made from materials like veggie-tanned leather and hemp. And you don't even need to own a pair of Birkenstocks to look cool with it!
Think Hybrid For Your Next Rental
Some car rental companies are now offering hybrids as an option. With gas at or over $4.00 a gallon right now, getting 40 MPG is nothing to sniff at. The Prius also has nice acceleration and a decent amount of trunk space. (Although I've never seen a car with "sufficient" trunk space for a wife and 2 daughters…)
White powder, green resorts.
When it's ski season, choose your winter wonderlands in the form of an eco-ski resort. Realizing that global warming could cause shorter seasons, resorts are teaming up to go green, providing alternative fuel shuttles, introducing recycling programs, and installing solar panels.
Skip the plastic bottled water.
I learned this tip from GoGreenLifestyle.net. Did you know that Americans use 4 million plastic bottles every hour—but only 1 in 4 is recycled? I believe it because I just started recycling my own water bottles just a few months ago after years of throwing them out.
When on the go or in-flight, make sure to fill up a reusable bottle at the airport or in your hotel room, because believe it or not, bottled water isn't always cleaner, and the production, shipment, and disposal of plastic water bottles are taking an enormous toll on the environment. What's the best alternative? Stainless Steel. It's cleaner, safer and all around better for you.
Get Back To Nature.
Want to go wild on your next getaway? Choose from a huge variety of eco-adventures that get you off the beaten path, are sustainable, and support local economies. Not just for campers, you have the option of staying at boutique green hotels. Don't let "boutique" fool you – some of these hotels feature white water rafting, rock climbing and various other rugged sports. On the other hand, there's always time for a massage…
Chill out and get eco-pampered.
Now that I sound like a complete chauvinist, let me make it up by saying that while I don't personally do the spa thing, my wife loves it and I love the way she feels about herself after going. These include rejuvenating, organic-oil aromatherapy and purifying enzyme baths that are not only good for you, but good for the environment.
Check out an eco-spa. Eco-spas use non-toxic and biodegradable products on your bod, and some spas are even built using sustainable materials. The best eco-spas pay their workers fair wages and use non-toxic chemicals to clean their facilities.
These tips are just the beginning of what you can do to make the world a better place and still enjoy your travel experience. Even if you do just one thing on your next trip, you'll make a difference. The key is that we all have to do something.